Staying Healthy in Cold & Flu Season
The leaves are changing, the air is crisp and refreshing, everything is pumpkin spice flavored, and we're finally getting the hang of those hectic school/work schedules. Fall is officially here! There is just something about your atmosphere changing that inspires us to start new routines and finish the last few months of the year out strong. While it is awesome to start trying those new soup recipes and crockpot remedies or even getting started back up in the gym, it's important that we remember to put our health first this fall season by staying one step ahead of the cold and flu season so we can keep on enjoying the new and exciting things that are yet to come this year!
Changes in Weather
Many of us know that cold and flu season is among us, but do we really know why? There are numerous reasons for this but let's break down the most common; weather changes, earlier sunsets, changes in diet, and busy, busy, busy schedules. We've all heard the saying, "don't forget your jacket, you don't want to catch a cold!" but the actual fluctuation in the weather isn't what causes illness, it's the fact that some germs and viruses are more predominant in colder weather with the combination of the environment causing your body to work harder to keep warm. Your body works most effectively at its core temperature of 33 to 37 degrees celsius and anything that throws your body out of homeostasis can cause your immune system to take a hit. This means that you may not necessarily get a cold without your jacket, but causing your body to work harder to keep itself warm while also being exposed to germs almost never works in your favor; so the jacket maybe isn't such a bad idea (mom's know best, right?) and as always, don't forget to wash your hands regularly.
Changes in Sun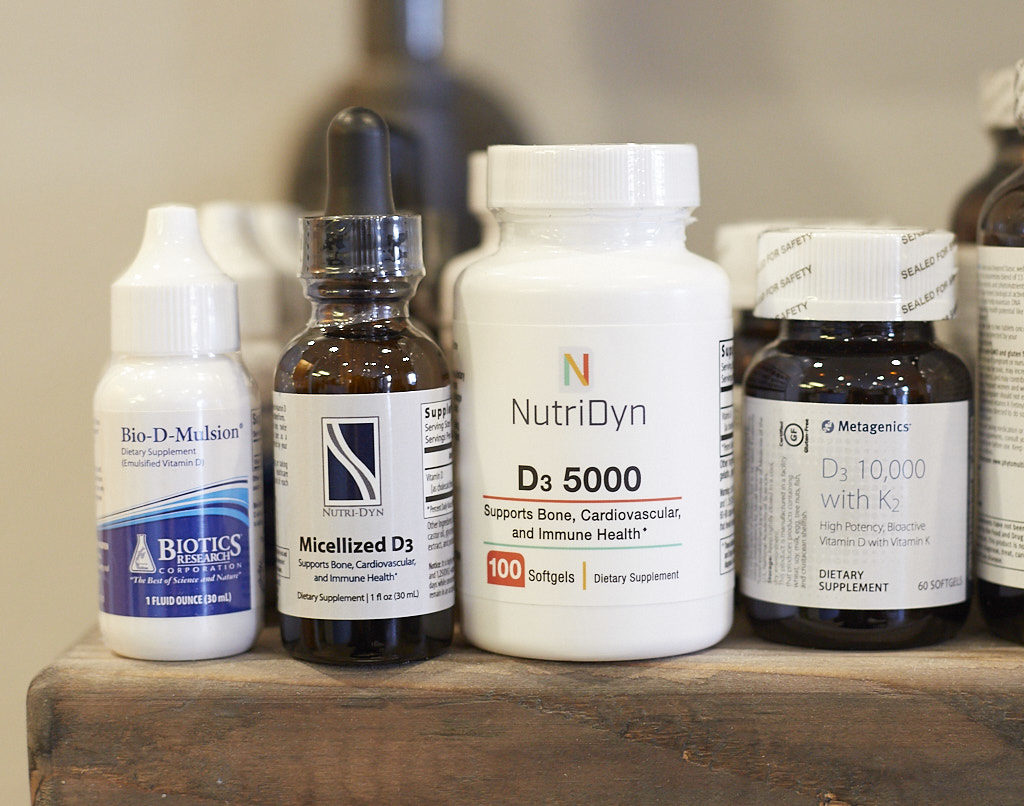 Then comes earlier sunsets which means less Vitamin D. Did you know that sun exposure causes your body to synthesize Vitamin D? Being sufficient in Vitamin D has so many benefits from regulating calcium levels and maintaining phosphorus levels in the blood which aids for healthy bones, boosting the immune system, and so much more. However, it is not something that is stored in the body. Once we get it, we use it right away and that is why it is so important to soak up the spring and summer sun when you can! Unfortunately for a majority of the country, that leaves a small window of sunshine as the seasons quickly transition from fall and into winter. This means we have to find other ways to get Vitamin D and getting it from food is not substantial enough to prevent deficiencies in Vitamin D. That's where supplements come into play. At Heartland Chiropractic we offer a variety of Vitamin D such as Micellized (liquid), 5,000IU, 10,000IU, and 50,000IU. The kind you get depends on how often you want to take it and how your body synthesizes it so stop in to check with one of the doctors to see which is the best one for you!
Changes in Diet
Next, let's highlight the dreaded diet changes that come with the approaching holidays. You've got everything from Halloween to Valentine's day and everything in between. No matter what you celebrate many of the themes in the next coming months are geared towards food- and lots of it! This often leads to the famous saying "I'll just start my diet after the holidays."
You guys. We have five months of holidays coming.
Eating more sugar and fewer veggies can take a huge toll on the body in a variety of different ways and it plays a factor in how our bodies fight back all of the germs that we are encountering. Don't get me wrong, it is more than okay to have a treat or two to keep you mentally sane through it all, but make sure you are having that piece of pie after you've eaten a nutritious dinner. When you get that craving try the following:
Drink 8 to 16 ounces of water and then see how many pieces of candy you'd like afterward.
Carry quick and easy snacks such as nuts, Braised Bone Broth (which we carry here in the office!) for a quick but nutritious way to get a warm drink with lots of nutrients.
Grab easy on-the-go fruits and vegetables like grapes, carrots, broccoli, apples, etc. so you can steer clear from the candies and cakes in the break room (or at least make it easier to eat LESS of these things).
It's okay to indulge once in a while but try and stick to the 80/20 rule even through the holidays and you'll find you won't get sick as often because you're fueling your body with what it needs to fight off those pesky illnesses.
Changes in Lifestyle
Finally, we have busy, busy, BUSY schedules. Between work deadlines approaching, school work piling, football season in full swing, and holidays coming around the corner we all have a lot to think about and a lot to get done before the end of the year and this can cause high amounts of stress which takes a toll on the mind and body. It is important to prioritize ourselves and our health first and give our bodies the extra tools it needs to make sure our immune systems are working in full force, especially during this time of year. That means again, eating your greens- or drinking them if that's your thing, giving your body the tools it needs to maintain proper functions through vitamins and minerals to fight off germs and bacteria, and keeping the body moving and active, even if just taking extra time to stretch in the morning or right before bed. Supplements can help immensely when it comes to keeping everything working the way it should. Dynamic fruits and greens to help get extra nutrients into your diet, fish oils that can help with brain function and focus, essential multi-vitamins packed with immune-boosting properties, high-grade probiotics aid gut health which affects overall health, and good ole vitamin D like we talked about before (ask about the Fab 5 at your next visit).
It is never fun to get sick especially during the busiest (and most fun) time of the year. It can be so easy to stop taking the vitamins you need, stop going to the gym, and start reaching for the easiest and quickest meal you can find but this all just leads to the perfect flu and cold season storm.
This season can be the best time of year but it can also quickly turn into the most stressful and the unhealthiest. Making sure you start or maintain these healthy habits now will get you farther into the season without getting stopped by the sniffles and aches and pains. Here's to a happy, healthy fall and winter season!