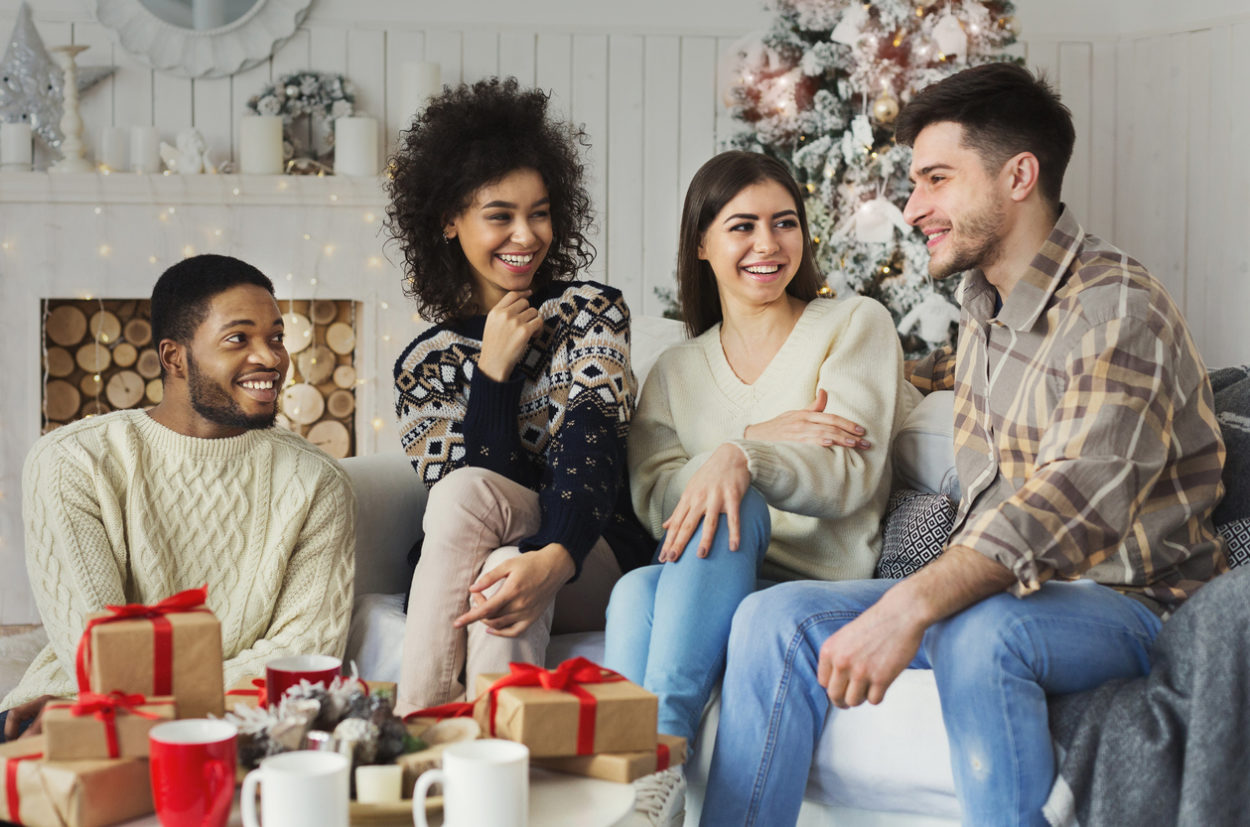 2019 Heartland Wellness Gift Guide
This season is such a wonderful time of the year. Beautiful lights and decorations have been strung, Christmas trees are posted all over social media, and it's acceptable to drink hot cocoa at all hours of the day. 
The fun has definitely begun but procrastinators near and far are forgetting one thing: we have less than a month to stuff those turkeys, put wrapped presents under the tree, and to coordinate family Christmas get togethers! Where did the year go!? Don't worry, at Heartland Chiropractic and Wellness Center our staff and doctor's have wonderful gift ideas, recipes, and activities so you can spend less time thinking about what gifts to get or meals to make and more time enjoying the festivities.

Give the gift of Health
Homemade gifts are a treasure, and in our opinion aren't gifted enough! If you're crafty like my grandmother, maybe you could knit scarves and blankets to give but if arts and crafts aren't your thing (I relate), you could always gift fun treats! Healthy holiday treats that taste good aren't always hard to make. One quick google search and I've found yummy sugar-free chocolate covered strawberries, keto chocolate avocado pudding, and dark chocolate trail mix energy bites. (links below).
Dr. Skow's personal favorite recipe would be Protein Balls! Her's consisting of maple syrup or molasses, ground cinnamon, chia or flax seeds, and rolled in coconut flakes, it's as simple as that! This easy and versatile recipe can be made in many different ways, You can substitute the syrup for peanut butter, add a little matcha, or even drizzle with dark chocolate and gifting would be as simple as placing in a cute little gift box and wrapping with a bow.

Shop local this Holiday Season
Hopefully you shopped small on small business Saturday and if so, did you know you actually helped the economy and your neighborhood in doing so? Shopping local means that the money you spend on goods and services circulates back to your neighborhood. It also most often means better customer service, high quality products, and a stronger sense of community. Many of our staff support local businesses and vendors and if you are ever in need of products we have many referrals from vendors selling safer skin care (ask Veronica about Beautycounter), Mary and Martha home decor (courtesy of Dr. O'Donnell), organic essential oils, adorable wooden toys from Banner Toys online shop, and more! 
Our clinic also offers travel-sized TENS units, therapy grade My Chiro Pillows, deep tissue massaging MyoBalls and more! Stop on by if you're in need of any of these items to gift or reach out to see how you can shop these great products.

Hot Tip: The East Village is a great place to find goodies and local businesses that we love to shop. There you can find stores full of artisan boutiques, heirloom-quality gifts, antiques, sustainably-sourced tea and coffee and massage therapists, you name it! Gifting gift cards from these places or shopping for gifts truly means the world to these small business owners, and in turn leads to excellent service for you!
Quick, healthy, and simple potluck ideas
Now that we've got gifting taken care of, let's figure out what to bring for dinner! Whether you're hosting, traveling, or in charge of a side dish there is always a great way to put a healthy spin on things! When heading to a family get together, Dr. Davis loves to bring mandarin oranges, melted dark chocolate, and sea salt. His family melts the chocolate, peels the mandarins and sprinkles a little bit of sea salt over the top for a fun and easy dessert idea. Dr. O'Donnell suggests fruit or veggie trays that you can make or buy, especially when having to travel. This is a great snack or side that is easily transportable with little hassle. And our office manager Paula, is loving her Air Fryer for holiday cooking! Did you know you can make a whole turkey in an air fryer? That's right, you can get a golden, flavorful turkey without the use of butter or oils!
There are a variety of healthy recipes including keto desserts and holiday meals available on our Pinterest page. Christmas does not mean you have to give up a healthy lifestyle.  There are so many options nowadays that make great alternatives to less-than-healthy snacks and sides we tend to reach for this time of year.  And after you've tried it all, if you're still craving a piece of pie or all the stuffing, this is the perfect time to indulge. Just be mindful to eat more of the turkey and veggies so you have less room for the mashed potatoes and gravy or give yourself one meal to splurge and work on getting back on track the following day! 
The reason for the season: let's make a difference
Lastly, giving gifts doesn't always have to come in a perfectly packaged boxes or enveloped cards. Holiday giving can also look like volunteering at your local food shelter with your whole family. It could mean cooking a meal for someone who may be struggling next door. Volunteering at your church's holiday service to reach more people. Offering to help wrap gifts or adopting a family who cannot splurge on gifts this year. It could even mean paying for the person's coffee order behind you. Christmas isn't the happiest time of the year for everyone. For some it's a constant reminder of the family members who were lost, the gifts they cannot afford, and colder seasons that are harsher for people who don't have a home to call their own. It could mean stressful deadlines approaching, or missing family who serve our communities year round. This means that there is always an opportunity to give, especially during this season. And if you choose to lend a helping hand, that is when you experience the true magic behind Christmas, what it truly means to be in the holiday spirit.

Have a wonderful, safe, healthy, holiday season everyone!

Resources
Chocolate covered strawberries
https://www.thespruceeats.com/sugar-free-chocolate-dipped-strawberries-3151406
Keto avo pudding 
https://tasty-yummies.com/keto-chocolate-avocado-pudding/
Dark choc trail mix bites
https://simplytaralynn.com/2013/04/28/2-ingredient-organic-dark-chocolate-trail-mix-energy/
Banner Toys Madrid 
https://bannortoys.com/pages/about-us
Beautycounter 
https://www.beautycounter.com/veronicagreene?goto=/
Mary and Martha 
https://www.mymaryandmartha.com/JULIETODONNELL/shop/CATALOG.aspx
Heartland Pinterest page
https://www.pinterest.com/HeartlandChiro/
Air Fryer Turkey
https://bestrecipebox.com/air-fryer-whole-turkey/